The Helpful Hands FoundationTM

Contact | Community | Donate





The Helpful Hands Foundation based in Florida, is a nonprofit 501(c)(3) organization created to bring communities together through acts of goodwill, work programs, public educational workshops and community events.

As we enter the new millenium, we are focusing our energies into invention and inovation as that is where future is created.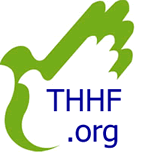 Our interests are in raw food, energy efficiency and household health. Our special development projects include small sustainable farmsteads with efficient greenhouse design.
Phone 407.366.3999
Se Habla Espaņol- 2006©


United Way 211